Yes. Support role can generate certificate for students.
In order to generate certificates, the support role can:
1. Click on "Courses" in the side navigation bar.
2. Select "Batches"
3. Click on the batch for which you intend to generate certificates.

4. Once done, click on the "Settings" button on the top right corner of your screen.
5. Select "Certificate" from here.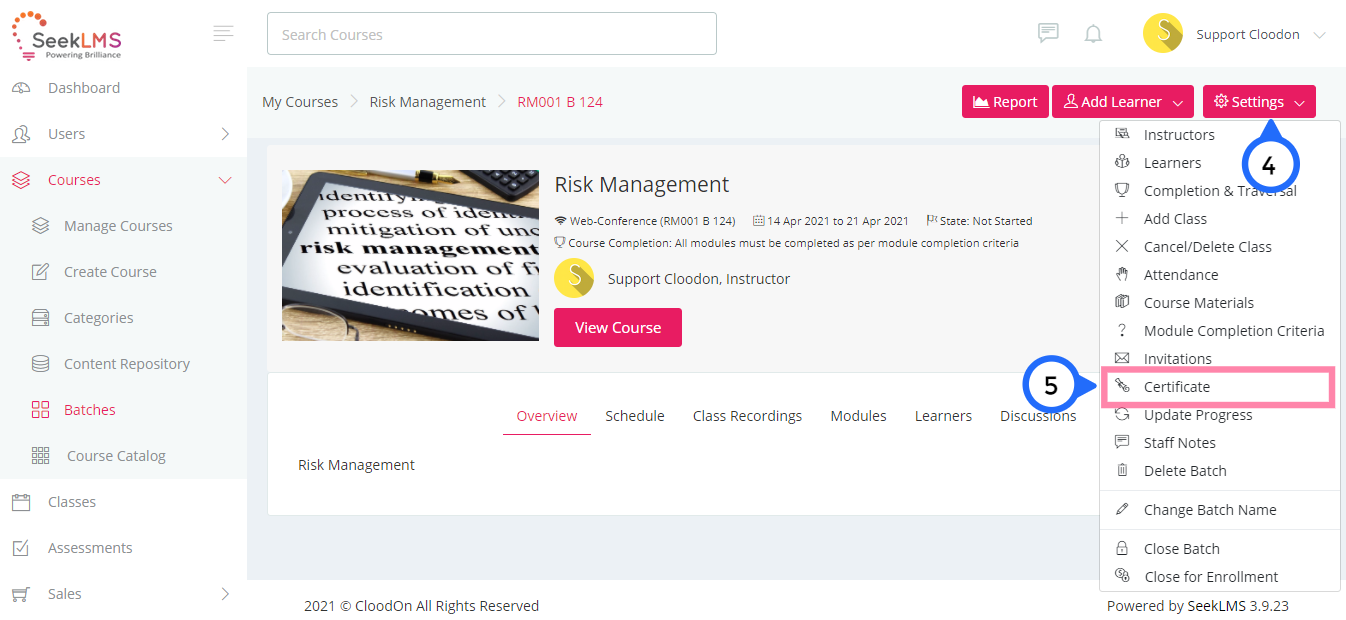 6. Once done, in the pop-up, ensure that the "Not Generated" button is selected.
7. Choose the certificate issue date from here.
8. Choose the certificate template from here.
9. Click here to select all the students in the batch for certificate generation.
10. You can click on the check-box for individual in case of generation for particular student.
11. Click on "Generate" once the necessary students are selected.