Yes. A support role can add / change instructor for a batch.
In order to change instructor for a batch, support can:
1. Click on "Courses" in the side-navigation bar.
2. Select "Batches" once done.

3. Here, click on the batch for which you intend to change the instructor.

4. Once done, click on the "Settings" tab on the top-right corner of your screen.
5. Select "Instructors" from the drop-down here.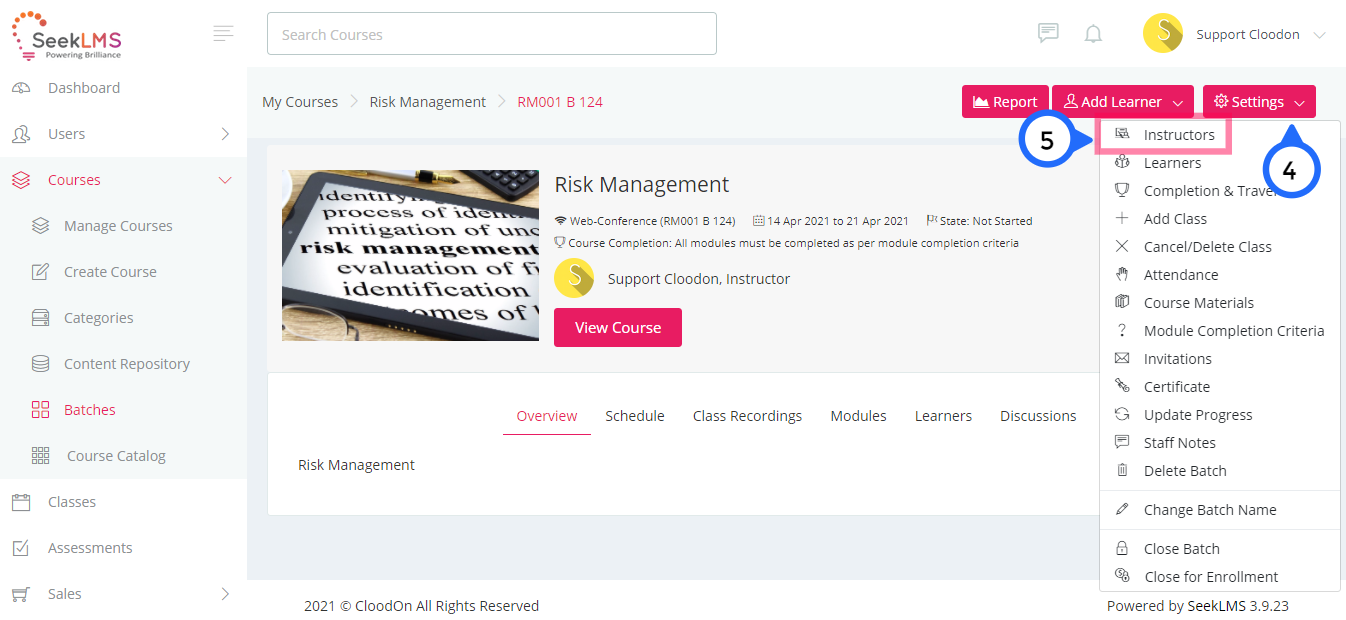 6. Once done, you can change the primary instructor by clicking here.
7. You can change the session instructors in case it is a web-conference or In-campus batch.
8. Save once done.