In order to access the timeline report, you can:
1. Click on "Reports" in the side-navigation bar.
2. Select "Timelines" under "Audit" from here.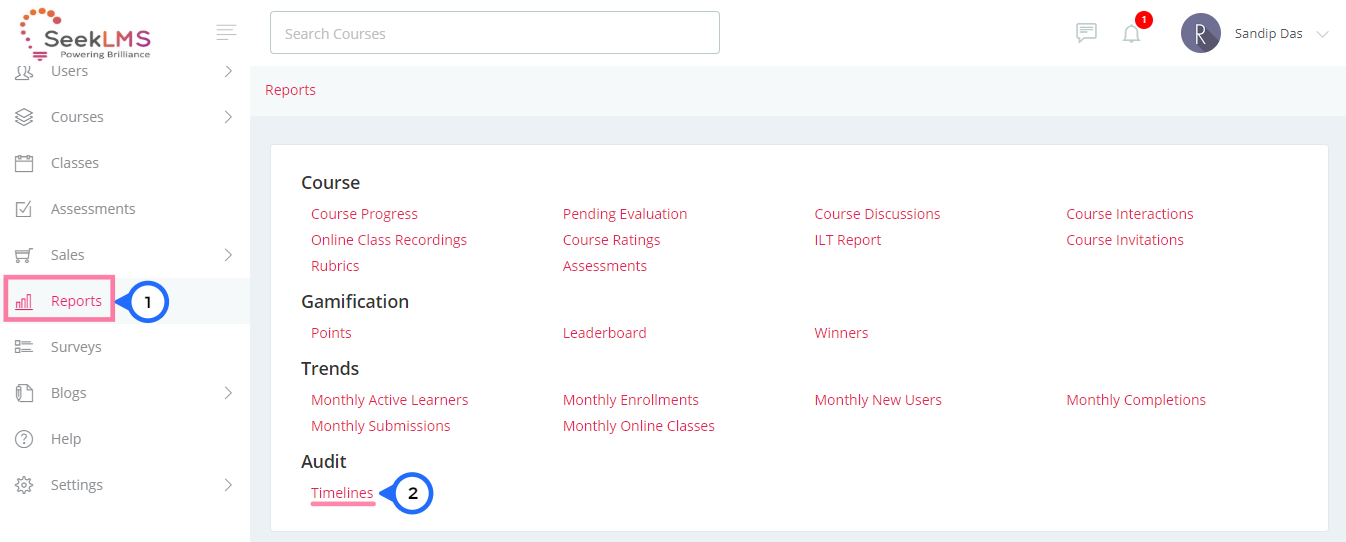 The audit reports help the admin to view the activities happening on the system.
3. You can filter for activity form a particular course from here.
4. Filter for the events from here
5. Search on info such as Batch ID or username from here
6. Filter for date range from here.