This can be done from the "Learners" tab in the course. To do this you can:

Click on "Courses" from the navigation bar


Select "Manage Courses"


Click on the dropdown indicated by the three dots


Select Learners

Once done, click on "Add Learner", on clicking you have the option to:


Enter the email addresses in the box


Click on Invite new people.

You can search for learners in the search box. The drop down menu will show you a list of all learners already on the platform.


Once you select learners you want to assign the course to, you can choose to send them emails notifying them about being added to the course by checking the option.


Click on "Assign User" to assign the course to these learners.

1.Select whether you want to import "Learners" or "Staff"

2. Once done, click on the link to download the sample template and update data following the instructions shared in the template.

3. Fill the template.

4. Here, choose whether you want to add the learners in the batch or not.

5. Once done, you can upload the edited template here and

6. Click on "Upload" once done.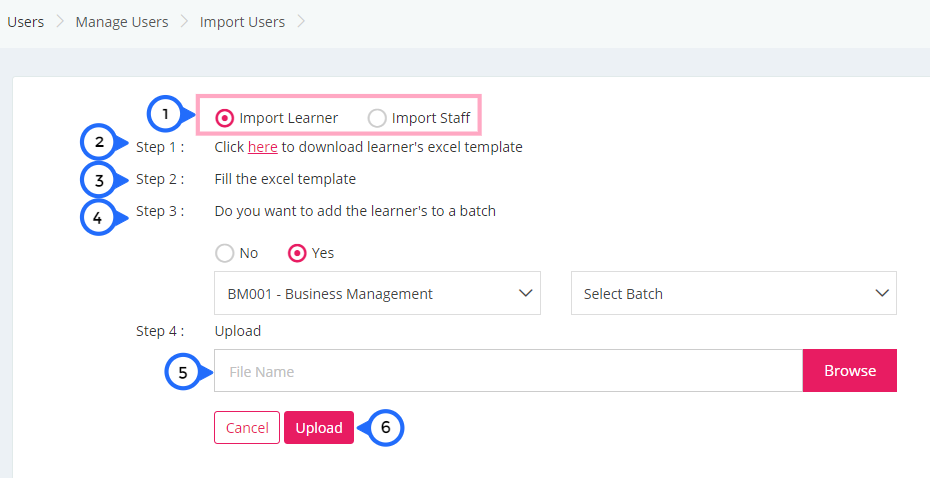 Select the batch from the drop down menu


Click Import Learners

Import from Learner Group: You can add students from a learner group.

Select the learner group from the drop-down.

Click on "Assign Users" once done.