Course discussion report provides you with the details of the all the course discussions available on the platform.
You can also, filter for discussions course wise.
In order to access the course discussion report, you can:
1. Click on the "Reports" button in the side-navigation bar.
2. Select the "Course Discussion" here.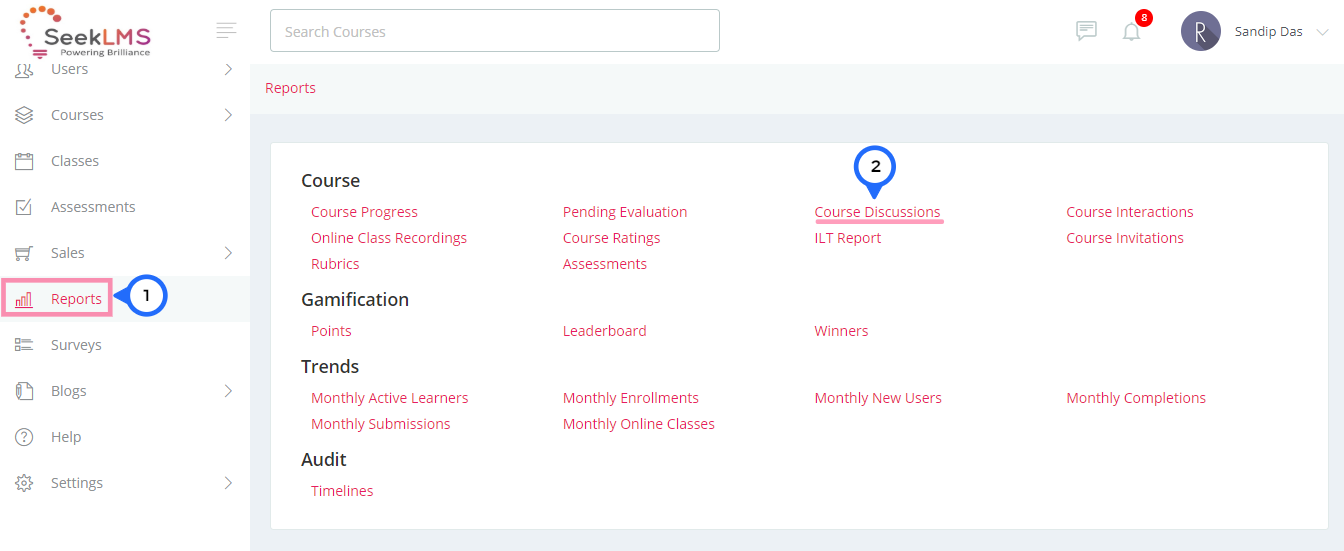 Once done, you will be able to see the discussions for all the courses for which the setting is enabled.
3. Click here in order to filter for discussions of a particular course.
4. Search for a particular discussion from here.
5. Click here to view a comment in the discussion.
6. Type your reply & send to post responses to the discussion
7. Click here in order to change the settings for discussion
8. You can rename the discussion by clicking here OR
9. You can delete the discussion from here.