Yes. A support role can mark or update attendance for a particular batch.
In order to do so, support user can:
1. Click on "Courses" in the side-navigation bar.
2. Select "Batches" from here.

3. Click on the batch for which the attendance is to be taken.

4. Once done, click on the "Settings" button on the top right corner of your screen.
5. Select "Attendance" from the drop-down.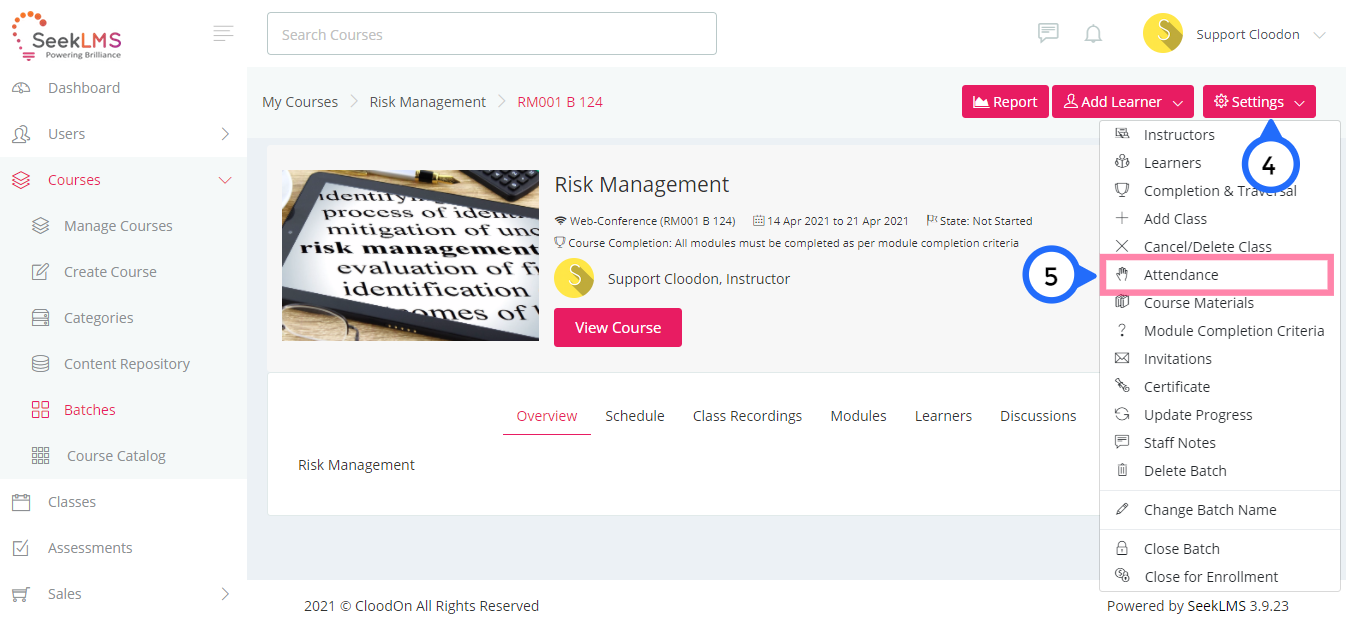 6. Once done, you can click on the edit button against the date for which the attendance is to be marked.

7. Click here to mark attendance for all OR
8. Once done, here you can mark the check-box against the name of the user to mark only their attendance
9. Save once the necessary changes are made.