Yes. Support role can close a batch.
In order to close a batch, the support can:
1. Click on "Courses" in the side-navigation bar.
2. Select "Batches" from here.

3. Click on the batch which is to be closed.

4. Once done, click on the "Tools" button on the top right corner of your screen.
5. Select "Close batch" from the drop-down.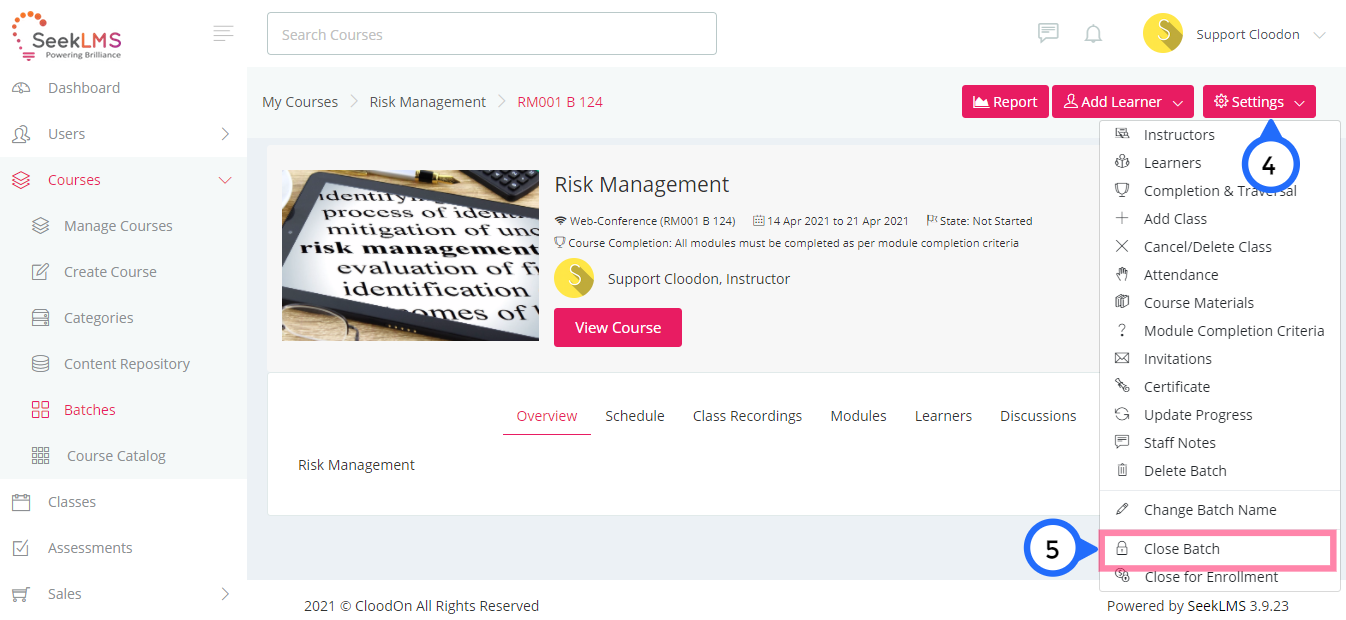 6. Click on "Close Batch" in the confirmation pop-up and the batch will get closed.